Our company provides flawless after builders cleaning throughout Wimbledon SW19. If you just finished renovation or overhaul, your property must be a complete mess. You need to spend hours, and maybe days, cleaning it up and you may not succeed in achieving perfect results. But we will be glad to help you.
We will clean every room, and leave the property shiny, spotless and beautiful. We will save you time, effort and a lot of energy. You do not need to worry about it any more, because we are here to help you. You will not regret it.
"I will most definitely recommend your after builders cleaning service to everyone. I was told about you by a friend, too, and I am very glad I listened to him. Your cleaners do wonders, and your prices are terrific." – Clint
After Builders Cleaning Wimbledon
After Builders Cleaning in Wimbledon
Price
After Builders Cleaning
from

£

18/h
Fill the form for a free quote!

We have been in the business for more than ten years. We are proud of our after builders cleaning service in Wimbledon and we love our work. We find fulfilment and pleasure in cleaning and helping people. We want to ease you and to do the dirty work for you. Let us clean your property and you will love the result.
We hope that you will be our next satisfied client. Give us a try.
Why you better call us:
We will clean every room perfectly
Windows and window frames will shine
Doors and door frames will sparkle
No dust, dirt, paint, plastics and etc., will remain
There will be no trash left of the builders
Gleam finish
Builders Clean Up SW19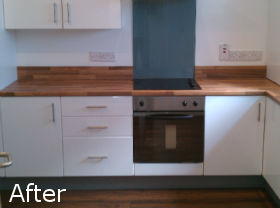 Our professional cleaners will not disappoint you. They are carefully selected, each of them is well-trained and seriously examined. Our employees can deal with the tasks, no matter of the condition of the place. We use high quality non chemical products to help us achieve even greater results.
Products are baby-friendly and pet-friendly so you do not need to worry about allergic reactions. We do the after builders cleaning perfect and fast. Our service is complied with any budget. It is affordable. We work every day at every hour on the clock, so we will expect you.
Our after builders cleaning office is situated in Wimbledon SW19 and we will be waiting for you to call or email us. Make an appointment today.